Yes! You can add group activity participation hours for many matched pairs at one time.
1.Go to the Match Search screen.
2.Adjust the search criteria appropriately to find the matched pairs you would like to log group activity participation for and run the search.
3.In the search results, be sure the appropriate matched pairs are checked in the left-hand column (those who participated in the group activity). Optionally, use the Un/Check menu to check/uncheck many records at a time.
4.Once the appropriate matched pairs are checked, click the New Activity option from the Action menu in the match results tab. An Activity window will open.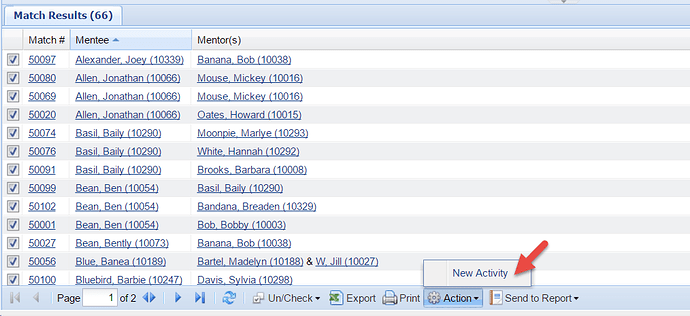 5.In the Activity window, select Group Activity in the Activity Type field.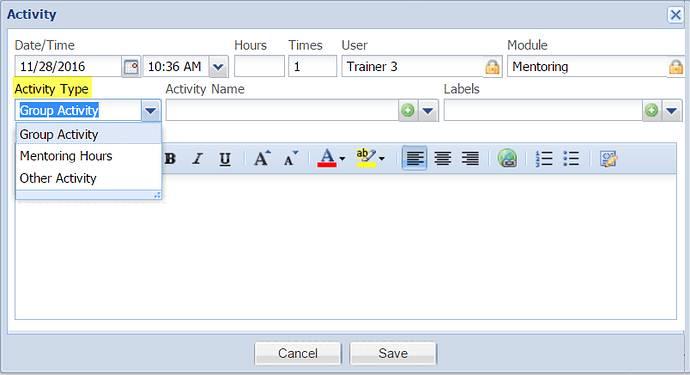 6.Enter the activity details and click the Save button. The new group activity data will be found in the Activities tab on the Match Record screen for each of the checked matched pairs (as well as on the individual record pages of each mentor and mentee) in the search results.
Click here to learn how to save your common searches in your Quick Search Folder.
For additional information, please see our training video: Adding Mass Activity Hours