Entering a New Donor
Find to the Fundraising module on the navigation bar.
In the Records folder select Donor—Individual

Click the New Donor button

Select an existing contact from the database or Create a new contact and click Save.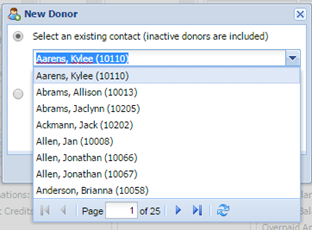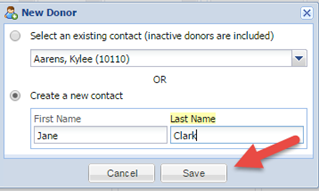 5.If this is a New Contact, enter all of the available information. Your contacts will automatically be updated. You are now ready to enter donations.