Enter Partner Data
1.Select the Contact Management Module on your Navigation menu. In the Records Folder, select Contact—Organization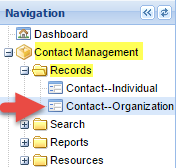 2.Click on the New Contact button

3.Enter the Organization name and Click Save.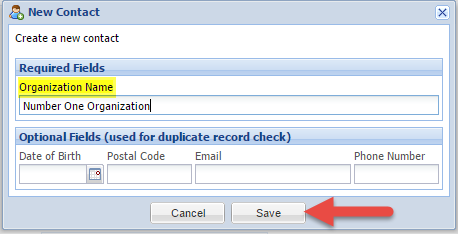 4.Enter Address, City, State and Postal Code for the Organization
5.Under Contact Profile, Enter the date that the organization became a partner in the LF: Partner Start Date field. Be sure that the date is accurate for reporting purposes. Having a date here will mean that they are always counted as a partner in your reporting.
6.Under Contact Profile, Select LF: Organization Type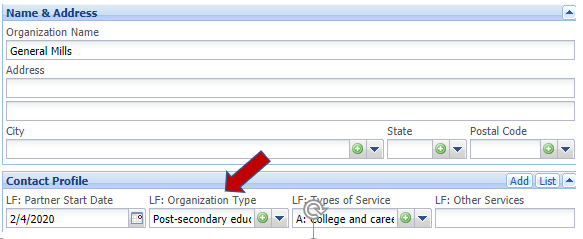 7.Select LF: Types of Service. You can select all that apply.
a. A=Academics
b. WR= Workforce readiness
c. JJ=Juvenile Justice
d. FS= Family Support
e. O=Other

8.Add any additional types of Service.