When a survey or application form is completed, the results will show up in the Survey tab for each mentor, mentee, or contact.
Go to the record for the mentor, mentee, or contact. Click on the Survey tab on the bottom portion of the screen.

Click on the View Response link to view the response in its entirety.

Alternatively, you can view responses via the Survey Module by selecting the survey/form in question from the Lookup.
Survey/Form Responses: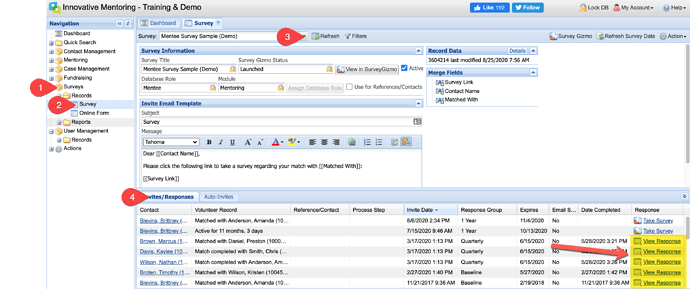 Form Responses: