The Level Up program requires some additional fields that must be completed, the profile fields have "LU:" at the beginning.
If you do not have all of the required data when you are first entering a new mentee, you can move them along in the process as the fields are a "soft require", you will not be prevented from matching the mentee. However, UWPBC needs this information for reporting purposes, so if a field is missing data it will show up with a red outline to remind you to complete it.
As a helpful visual reference, here is a screenshot of the Mentee screen with the required fields highlighted: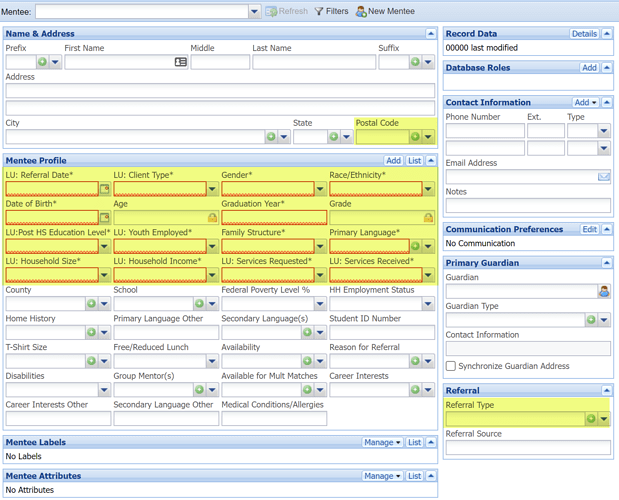 Services Requested and Services Received fields: you must indicate the type of service OR select "Other (detail in communication notes)" & provide the additional information in a communication note. For more information, read this helpful post.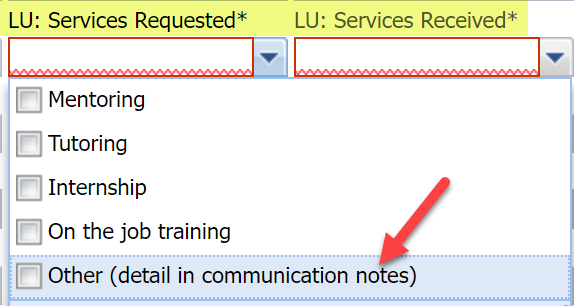 Referral Type: Please select the appropriate referral type from the drop down list. If you don't see these options, please contact [email protected] and let them know you need the Level Up referral types added to your database.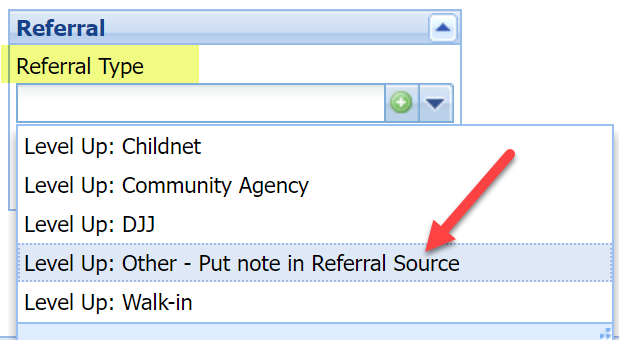 If you choose "Level Up: Other" you must also complete the "Referral Source" field below.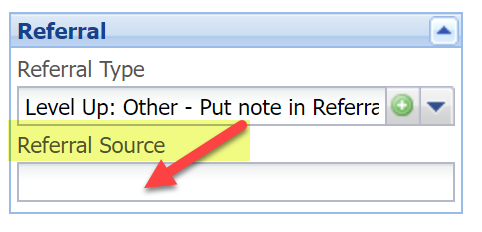 In addition to the required fields, you must also enter your Level Up matches. Be sure to assign both your mentees and your mentors to the Level Up program.